Emergency Preparedness
Whether it's preparing for a storm or dealing with infectious outbreaks, the emergency preparedness professionals can provide you with the tools needed to keep safe. We also house a five county regional medical reserve corps unit with a large volunteer base to assist the community in times of need.
EMERGENCY PLANNING
INFECTIOUS DISEASE REPORTING & SURVEILLANCE
EMERGENCY PET SHELTER
CONTINUITY OF OPERATIONS
MASS FATALITY
LAWRENCE COUNTY EMERGENCY MANAGEMENT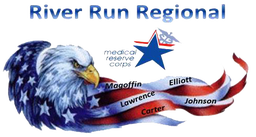 Make a difference in your community.
Join the Medical Reserve Corps today by REGISTERING AT KHELPS.
CONTACT: Ron Enders, PhD, ronald.enders@ky.gov